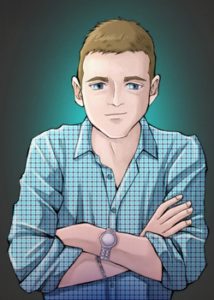 The Personal Story Behind Devexs
My name is Sebastian Marszalek and I'm the founder of Devexs. My interest in everything electronics and even programming all started from an early age…
I remember as a young child my early wonder and fascination when it came to electronics. No matter what type of toy I had, they didn't last very long. In a matter of days I'd have them completely torn apart. I wanted to know what made them "tick" so to speak, and so I quickly would disassemble them.
Unfortunately, this curiosity led me to not have any intact toys…just a lot of bits and pieces all over my bedroom floor.
As I got older my interest in electronics and computers only continued to grow. I ended up graduating from college with a computer science degree and stumbled into the Home/Business automation industry.
During this time I worked for a residential integration company and developed software for high-end residential systems. As time lingered on, I started to get the itch to become my own boss and business owner. I had the experience and knowledge, it was just a matter of setting it up, and that's when I created Devexs.
Why I Decided To Create Devexs…
I've been in this competitive industry now for over 10 years, and there's nothing I'd rather be doing. During these 10 years, I've witnessed a lot of what's wrong in this industry, and how it has become filled with non-professionals…giving it a rather bad reputation. There are so many so-called "programmers" who give themselves the title of a programmer, but they are far from it. In fact, they are not even uniquely qualified (and no, using a wizard does not qualify either). This goes for both programming and software development.
"When I created Devexs, I knew I could create a solid company and team that could fill
this gap in the market. I wanted to bring back TRUE professionalism and experience,
and most of all…ultimate client satisfaction and getting the job done right."
Here at Devexs, our #1 priority is doing superior work that goes above and beyond just average client satisfaction.
Our mission is to deliver high quality value and more. This is why we pay extraordinary attention of detail in everything we do for all of our clients. We don't rush the process either. It may take us a bit longer to do the job, but this is because we want to do it right the first time. Plus, we specialize in using more sophisticated methods of programming which gives users a more STABLE & RELIABLE user experience in the end.
We take great pride in making our clients and customers lives more enjoyable, whether they are at work or even at home. We make sure that everything they need is right there at their fingertips, anywhere, and at any time of the day.
Here's What Our Experts At Devexs Can Offer You…
Devexs is a software development company with a passion for design. Our #1 specialization is in automation control systems. We've been in business for over a decade, and we pride ourselves in offering reliable and quality service that simply can't be matched.
Our expert team knows programming and understands that smart homes are the wave of the future. Why not let us design and program your next smart application? Our skilled team uses only the latest (and best!) in programming languages and techniques. We can create a custom design specifically for you or help improve your current system.
We also understand that program maintenance can always be a tricky issue, but we'd be more than happy to handle this for you as well. We can maintain and redesign a current system for maximum function and efficiency.
"When it comes down to the very basics, here at Devexs we love what we do,
and we want to create the best work possible for you. We have high standards,
and we want to help bring your own unique vision to life."
We believe in effective communication and always meeting your exact needs and specifications. Our certified developers always try to meet and/or exceed client expectations…every time.
We offer…
         Scalable custom software solutions that will work for you
         High quality programming that gets results
         Excellence and reliable software development
         Outstanding support and assistance
We also firmly believe in creating stable systems that will stand the test of time. Our support experts believe that quality programming is complemented by quality maintenance. Let us keep your new system stable and running properly or design and maintain a stable and scalable automation system based on your custom specifications.
When looking for a software development team, technical expertise, experience, the ability to meet deadlines, quality programming, scalability, and after development support are crucial.
"At Devexs we will meet or exceed your expectations…guaranteed."
---